Want to know a quick and easy way to sell your car in Edmonton, Alberta? At Cashforusedcars.ca we purchase all ranges of vehicles from trucks, sedans, SUVs and RVs.
How It Works Process Of Cash For Cars In 4 Simple Steps:
WE BUY VEHICLES ANYWHERE IN ALBERTA!
Cash for Cars Edmonton has a question that needs to be answered? Is your bank account running low? If you answer yes to one or both of those questions, it's time to take advantage of the leading Edmonton Junk Car Removal  cash for used cars. We pay on-the-spot cash for junk cars, scrap cars removal, cash for your unwanted cars, dead or alive cars that no longer benefit their owners. What looks like a useless vehicle to most people is often a worthwhile acquisition for our team. We serve many areas around the Edmonton area, 
Our rates are the best for your used car, so you will get what you deserve for parting with a vehicle that no longer serves a purpose in your life. Stop looking at that vehicle as an inconvenience or an eyesore. Look at it with dollar signs in your eyes instead. It's time to make that call and collect your cash for your car.
As mentioned earlier,  we buy cars for cash Edmonton & our main priority is to offer top-notch clientele services, and that entails your comfort too. Thus you will not come to us because we will come right where you are. So contact us from the comfort of your home and one of our highly proficient yet hospitable staff will come right to your doorstep to evaluate the condition of your junk car. Once he/she is done with the process, they will give you a friendly offer for your scrap car no matter its condition and all you need to do is sign up and Walla! Your Cash for car deal will be complete. Then you can watch our staff drive away with your used car which you were yearning to get rid off so bad using our company's tow truck. Just like that you will say goodbye to it forever and enjoy your cash in peace.
We are your number one Cars For Cash Company in Edmonton, at Cash For Used Cars and no matter where you are we will reach you there. So contact us today using the phone number below, or reach us via our email or social media pages like our facebook page, instagram page for more information.
Serving Edmonton and the surrounding areas
Since 2015, Cash For Cars Edmonton has been buying used cars, trucks, SUV's, vans, throughout the Edmonton and Surrounding regions. We offer the fastest and easiest way to sell your vehicle for top dollar. We buy every make and model from \$100 – \$100,000+ and pay cash on the spot for lower priced vehicles. We also buy leased and financed automobiles, cars and trucks in need of mechanical and cosmetic repairs and scrap/junk cars that we provide towing for.
Our professional and friendly staff of buyers will come to you and offer the highest possible price for your vehicle. If you accept our offer, we can usually complete the entire transaction in 30 minutes or less (MUCH quicker for scrap cars & trucks). We do all the paperwork. We pay you on the spot.
We are your number one Cash For Cars Edmonton Company, and no matter where you are we will reach you there. So contact us today using the phone number below, or reach us via our email or social media pages like our Facebook page, Instagram page for more information.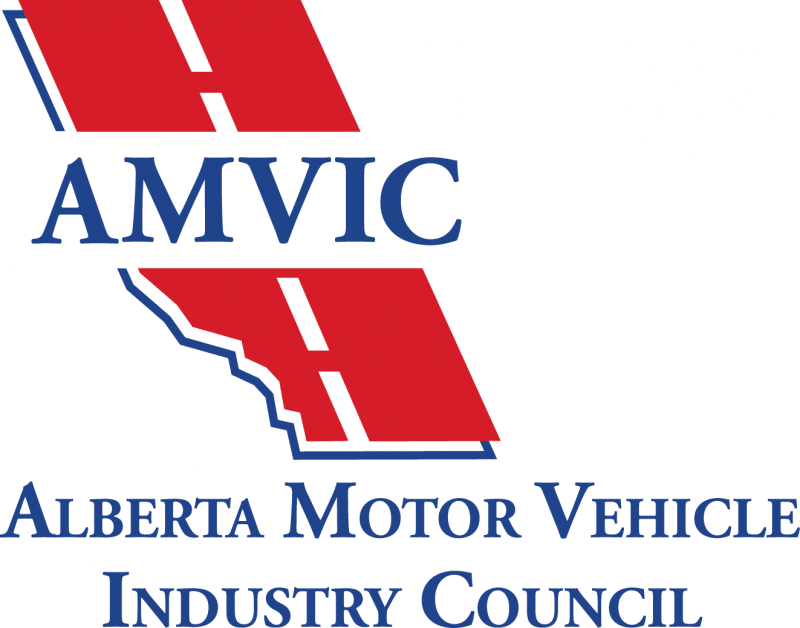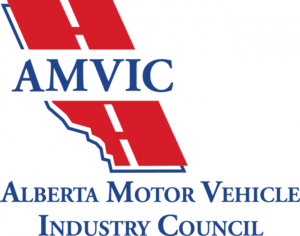 We are a licensed & Registered
Areas We Serve Outside of Edmonton
 Gibbons, Bon Accord, Onoway, Millet, Achesson, Alberta Beach,  Barrhead, Mundarre,  Wabamun, Hay Lakes,  Mayerthorpe, Lac St Anne, Mornville.
Cars for Cash in Edmonton
Why leave your unwanted and damaged vehicles rusting away and taking up space when we can remove them, recycle them and pay you what they are really worth!
Wouldn't it be great to have your unwanted cars removed with a friendly service and expedient payment?
What if there is a service that allows you to cash your unwanted cars, vans and trucks whenever is convenient for you?
We buy all kinds of cars, vans and trucks; Salvage Vehicles, Scrap Car Collection, Scrap Car Disposal, Free Scrap Car Removal, Running Cars, Non-Running Cars, Un-repairable Cars, Uninsured Cars, Wrecked Cars, … The list is endless so if you're not sure, get in contact with us. We are happy to help where possible.
Your vehicle can be off to our facility with just ONE phone call. When you accept our offer we will give you cash for your car in Edmonton and we'll have it out of your way as quickly as we can.
We strive to collect the car on the same day if that suits you, we never charge collection fees and the best part of all – you will get your payment expediently!
Call us today to learn how you can get paid for your used old junk cars within 1 HOUR!
Cash For Used Cars makes our mission to give your junk car for cash in Edmonton much easier a mush easier process. We take the hassle out of having your car scrapped – we take care of all the paperwork, and we collect your car from you at a time when it's convenient for you!
We believe in putting you first in everything that we do. Our team is highly trained in customer service and communication – so when we make a promise, we keep it!
We assure you that we take our environmental responsibilities seriously. We're committed to the service we provide. You don't pay any sort of administration fees and there are no hidden charges.
We have a greener approach to car recycling. We follow a rigorous process when deciding exactly how to recycle a car. This enables us to decide the most cost effective and environmentally friendly way to handle each car, van or truck. We are proud to practice environmentally sound process when dismantling and recycling vehicles. All junk cars are recycled to the highest standards.
Why Choose Cash For Used Cars?
Cash for Used Cars offers a free towing service, removal of junk cars, scrap cars, dead or alive cars.
Selling your car for it's maximum value has never been easier. During our many years of service, we have developed a large and loyal client base and as a result, a great deal of our business is generated from word of mouth referrals. Even new car dealerships use our service to liquidate some of their used vehicle trade-in's. The following are some of the things that set best Cash For Cars apart from other vehicle buying services:
We will pay cash on the spot, for your junk car, scrap car, or unwanted car. We will pay at time of pick up.
We buy $100-$100,000+ vehicles
Immediate cash payments for lower priced vehicles
Fully licensed and operating since 2015
Free quotes over the phone, by text or email
A growing demand for used vehicles means the highest price paid NOW
We come to you with prompt, courteous,  professional service
We only buy, we do not try to sell
NOBODY Pays More!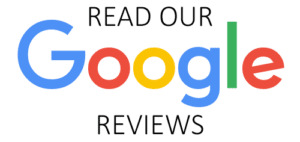 Location Information
Online services are open 24/7!
Monday:8AM 8:00PM
Tuesday:8AM 8:00PM
Wednesday:8AM-8:00PM
Thursday:8AM-8:00PM
Friday:8AM-8:00PM
Saturday:9AM-8PM
Sunday:9AM-5:00PM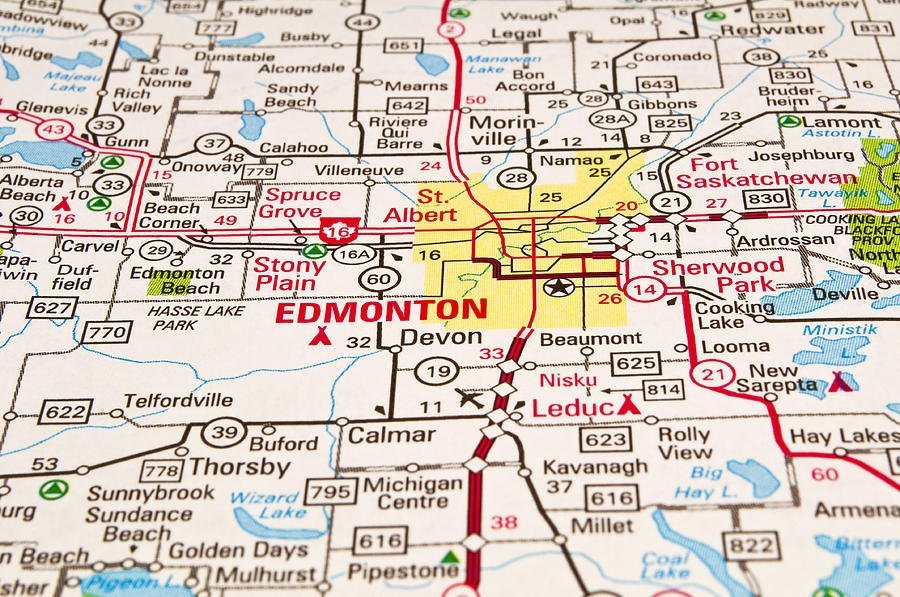 faq - cash for cars edmonton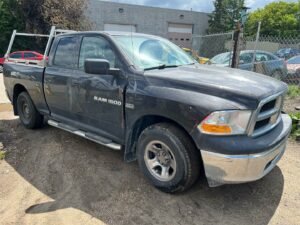 We paid $700 Dodge 1500 in Leduc T0C
Car sellers will have to provide proof of ownership of the vehicle along with a valid photo ID. We will handle all the paperwork for you. All we require from you is that you furnish the proper documentation to facilitate a legal car sale.
Simply because we're the best at what we do. When you sell your car to us, you can be assured of getting the highest possible rate for it. We offer fair quotes and make the entire car selling process quick and convenient for you.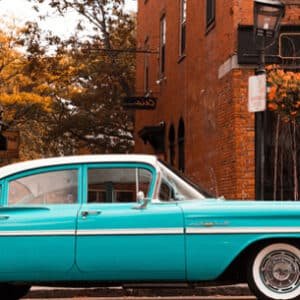 Selling a used car can be tricky – you want to make sure you get the best price possible. Fortunately, there are dealers out there who are willing to buy your old car for cash. Here are  experts-recommended dealers who buy used cars for cash and how you can get the best deal from them.
When negotiating with dealers for the best price for your used car, make sure you research the market for similar types of cars before meeting. Have a figure in mind and consult recent sales from other dealers to ensure you are getting the fairest deal. Ask questions about features they are offering, such as warranty and financing options, that could add value to your offer. The more information you have, the stronger negotiating position you will be in when it comes time to sign on the dotted line.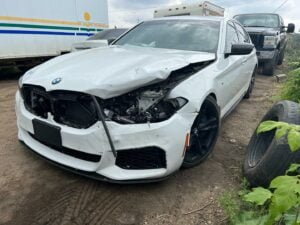 We make our cash offers based on the condition of the car. Some of the factors that we take into consideration when valuating cars include: the make, model and age of the car, the odometer reading and its condition (including any damage or issues that it has). We pay up to $9999.
We buy all types, makes and conditions of vehicles. So, whether you're looking to sell a car, truck, SUV, commercial vehicle or van, we buy them all! And no matter what condition your car is in, we'll take it. 
We buy accident damaged cars, rusted cars, cars with mechanical issues, wrecked cars, old cars, scrap cars, used cars and more.
Our services offers free towing. So, even if your car is not in drivable condition, you don't have to worry about it. Just give us a call and we'll come to your location to pick up the vehicle.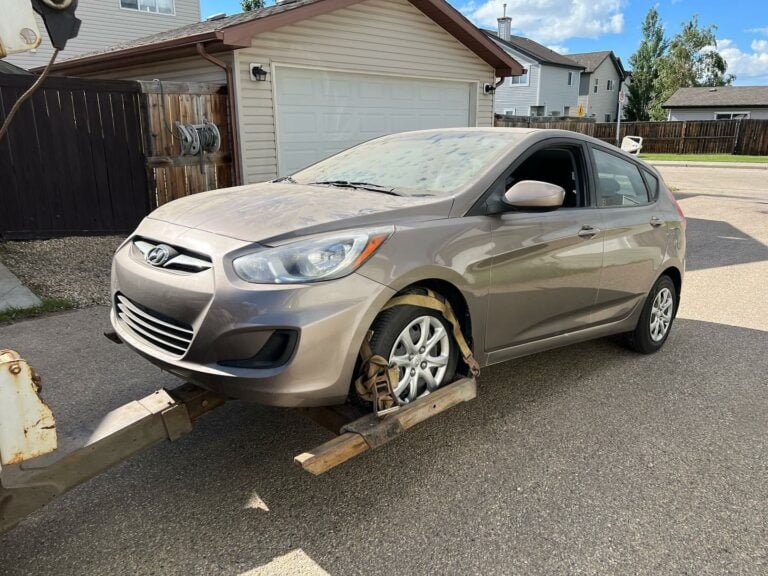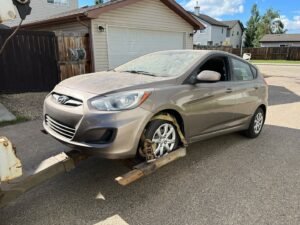 Selling your car to us is super easy. All you need to do is give us a call at 780-707-5554.  Alternatively, you can also get a quote by filling out our "Fast Enquiry" form.
 Be prepared to provide us with relevant details of your vehicle, such as the make, model, condition and other pertinent information.
 We will provide you with an instant quote over the phone. If you accept the quote, all that will be left to do is to schedule your FREE car removal at a time of your convenience.