Frequently Asked Questions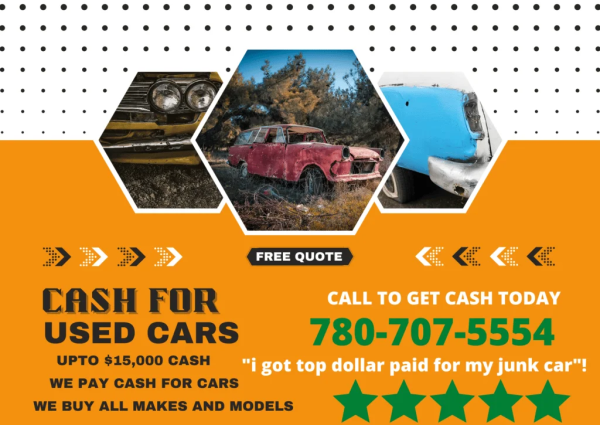 Why Choose Cash for Old Cars Leduc?
Selling your car for it's maximum value has never been easier. Over our many years of service we have established a loyal clientele. Most of our new business is generated from word of mouth referrals. Even new car dealerships use our service to liquidate some of their used vehicle trade-in's. This is what sets Cash for Old Cars Leduc apart from all other vehicle buying services.
Not everybody wants to deal with the hassle of trading in their old vehicle for a new one. Cash for Old Cars Leduc are here to help you take your old, junk, or scrap vehicle off your hands, and give you cash for it. From old trucks, and vans, to SUV's and cars, it doesn't matter the make or model we recycle them all. With many years of experience serving Edmonton and surrounding areas, we provide free towing, cash on the spot, and an eco-friendly business. There's no better place to call for your junk vehicle removal in Devon.
DON'T DELAY, SELL IT TODAY!
Cash for Old Cars Leduc team is here for you 6 days a week. We give free quotes, quick service, and some of the most competitive prices in Leduc. We make it as simple as possible for you to get rid of your vehicle and get the money you deserve!
Call us today to learn how you can GET Cash for Old Cars Leduc!
Cash for Old Cars Leduc has earned good market repute and has been providing commendable scrapping service for long years. It is because of our service support and unflinching dedication towards work, we have been successful in gaining rave reviews and acclaim. Besides providing Cash for Old Cars Leduc and its surrounding areas we ensure that you get the best price for your junk car removal.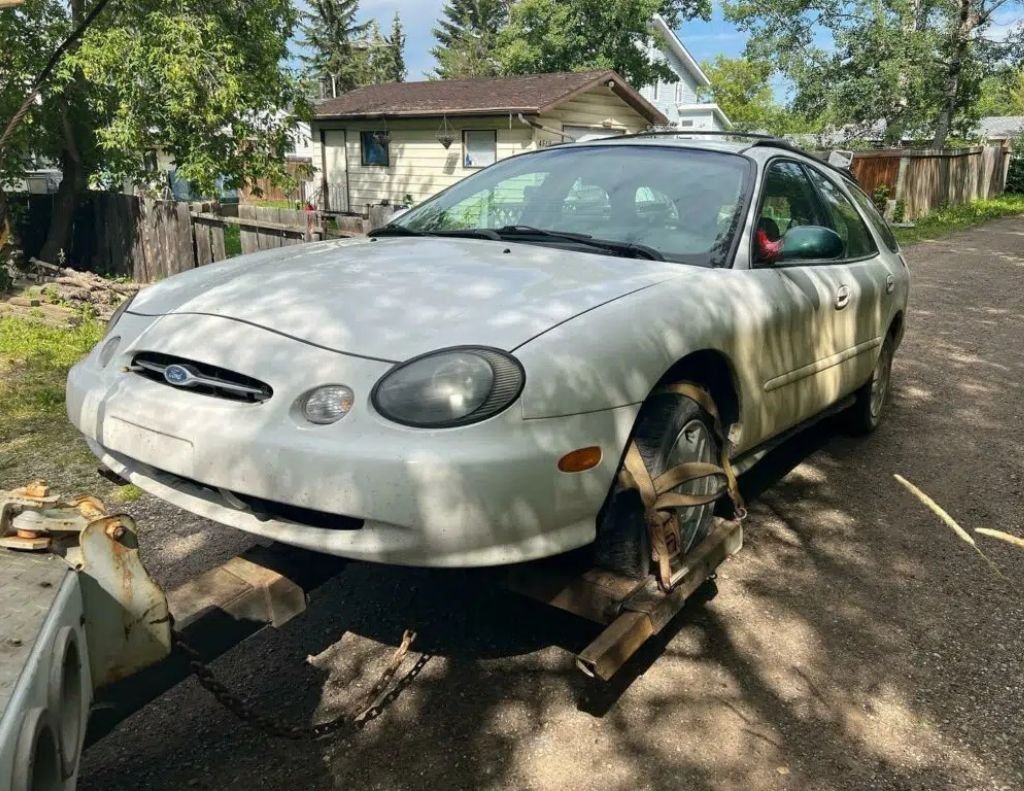 Schedule Your Appointment Today
A complete transaction often takes as little as 20 minutes. We do all the paperwork and license plate removal.