DID YOU KNOW WE PAY CASH FOR UNWANTED CARS?
WE  BUY UNWANTED CARS ANYWHERE IN ALBERTA. 
Did you know we pay cash for unwanted cars? Since 2015 Cash For Used Cars has been buying unwanted cars, trucks, SUV's, vans,  a throughout Edmonton and surrounding. We offer the fastest and easiest way to sell your unwanted junk cars  or top dollar.  Our professionals that will give you your junk car estimate Demand for unwanted vehicles has never been higher and we buy every make and model.
Our professional and friendly staff of appraisers will come to you and offer the highest possible price for your unwanted car, truck SUV. If you accept our offer we can usually complete the entire transaction in 30 minutes or less. We do all the paperwork. We pay you cash on the spot.
Cash For Cars Is What We Do
HOW IT WORKS: CASH FOR CARS IN 3 SIMPLE STEPS:
Call us on 780-707-5554 or use our online form to get a free quote.
Once we arrive and put it on our tow truck, viola cash instantly!
Once we arrive and put it on our tow truck, viola cash instantly!
Why We Pay Cash For Scrap Cars?
Selling your 
scrap car
 for it's maximum value has never been easier. Over our many years of service we have established a loyal clientele. Most of our new business is generated from word of mouth referrals. Even new car dealerships use our service to liquidate some of their used 
unwanted vehicle trade-in's.
 This is what sets 
Cash For Used Cars
 apart from all other vehicle buying services.
Not everybody wants to deal with the hassle of trading in their old unwanted car for a new one. Cash for Used Cars are here to help you take your old, unwanted junk, or scrap car off your hands, and give you cash for it. From old trucks, and vans, to SUV's and cars, it doesn't matter the make or model we recycle all unwanted vehicles. With many years of experience serving Edmonton and surrounding areas, we provide free towing, cash on the spot, and an eco-friendly business. There's no better place to call for your dead or alive vehicle removal in Edmonton.
Come To Cash For Used Cars To Buy Your Unwanted Car!
Cash for Used Cars team is here for you 6 days a week. We give free quotes, quick service, and some of the most competitive prices in Edmonton. We make it as simple as possible for you to get rid of your damaged vehicles and get the money you deserve!
Call Us Today To Learn How You Can GET PAID For Your Unwanted Vehicle!
Cash for Used Cars has earned good market repute and has been providing commendable scrapping service for long years. It is because of our service support and unflinching dedication towards work, we have been successful in gaining rave reviews and acclaim. Besides providing unwanted car removal service in Edmonton and its surrounding areas we ensure that you get the best price for your unwanted car removal.
Every vehicle make and model year is different. Every vehicle also comes with its own unique history, including kilometers driven, accident history, condition and maintenance schedules. Online casino slots are a virtual rendition of the classic slot machines found in brick-and-mortar casinos. These digital counterparts offer an unparalleled level of convenience, allowing players to enjoy a thrilling slot game from the comfort of their own homes, anytime, anywhere.
Cars that have been in a recent accident or are currently damaged will affect the price that we offer. We are happy to repair any major damage but this will reduce the amount of your vehicle's worth. Mechanical problems also reduce the value of a vehicle, but we are always ready to make a deal even on vehicles in need of repairs.
Use our website estimate form or book an appraisal by phone/text or contact form so we can take a look. Our appraisers will always explain everything that goes into determining the price for any given vehicle.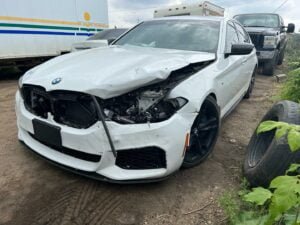 Schedule Your Appointment Today
A complete transaction often takes as little as 20 minutes. We do all the paperwork and license plate removal.
Acura MDX
Acura RDX
Acura TL
Acura TSX
Audi Q5
Audi Q7
BMW 3 Series
BMW 5 Series
BMW 7 Series
BMW Chevy Avalanche
BMW Chevy Tahoe
BMW X3
BMW X5
Cadillac Escalade
Cadillac SRX
Chevy Cruze
Chevy Equinox
Chevy Express Van
Chevy Jeep Patriot
Chevy Silverado
Chevy Traverse
Dodge Caravan
Dodge Durango
Dodge Journey
Dodge Ram
Ford Econoline Van
Ford Edge
Ford Escape
Ford Expedition
Ford Explorer
Ford F-Series
Ford Transit Van
GMC Acadia
GMC Canyon Pickup
GMC Savana Van
GMC Sierra Pickup 1500, 2500, 3500
GMC Terrain
GMC Yukon Denali
Honda Accord
Honda Civic
Honda CR-V
Honda HR-V
Honda Insight
Honda Odyssey
Honda Pilot
Honda Ridgeline
Hyundai Elantra
Hyundai Santa Fe
Hyundai Sonata
Hyundai Tucsan
Infiniti FX35
Infiniti G37
Infiniti QX56
Jeep Cherokee
Jeep Compass
Jeep Grand Cherokee
Kia Optima
Kia Sportage
Land Rover Range Rover
Lexus ES
Lexus GS
Lexus GX
Lexus LS
Lexus RX
Mazda CX-5
Mazda CX-7
Mazda CX-9
Nissan Altima
Nissan Armada
Nissan Cube
Nissan Frontier
Nissan Maxima
Nissan Murano
Nissan Pathfinder
Nissan Rouge
Nissan Sentra
Nissan Titan
Nissan Xterra
Subaru Forester
Subaru Impreza
Subaru Legacy
Subaru Tribeca
Toyota 4Runner
Toyota Avalon
Toyota Camry
Toyota Corolla
Toyota FJ Cruiser
Toyota Highlander
Toyota Land Cruiser
Toyota Matrix
Toyota Prius
Toyota Rav4
Toyota Sequoia
Toyota Sienna
Toyota Tacoma
Toyota Tundra
Toyota Venza
Toyota Yaris
Volvo XC60
Volvo XC70
Volvo XC90